In June 2021, five councils in England enforced a smoking ban in outdoor public spaces, such as pubs, cafes, and restaurants with pavement seating.
The ban has been implemented by the following councils:
North Tyneside Council
Newcastle City Council
Durham County Council
Northumberland County Council
Manchester City Council
Oxfordshire County Council is also planning a smoking ban across all outdoor places as part of its aim to reduce the number of smokers in the county to below 5% of the population by 2025.
With these bans set to become more common across the country, we decided it was time to have a look at what the outdoor smoking ban means for you, as well as the Government's plans to go smoke-free by 2030.
Why has the smoking ban in public places come into effect?
An outdoor smoking ban was initially imposed in mid-2020 to encourage non-smokers to drink in pavement pubs. The ruling was imposed on all pubs, bars, cafes, and restaurants that had applied for 'pavement licenses' to coincide with the easing of COVID-19 lockdown restrictions and establishments re-opening outdoors.
These restrictions have since been lifted, but the Government has given councils the power to decide whether they continue to ban smoking in these outdoor spaces. The move is part of the Government's wider plans for the country to be smoke-free by 2030.
What is the Smoke-free 2030 campaign?
The Smoke-free 2030 campaign was launched by the All-Party Parliamentary Group on Smoking and Health to reduce the number of smokers to under 5% of the population by 2030. Schemes like the outdoor smoking ban have been put in place to help achieve this goal.
What does the outdoor smoking ban mean for the rest of the UK's smoking ban?
Although these five councils have been the first to outlaw smoking in public spaces like pavement pubs, it's expected that more will follow suit to try and meet the Government's smoke-free targets.
The outdoor smoking ban does not mean that smoking outside of a pub is banned completely – smokers can still use designated smoking areas.
How does the outdoor smoking ban affect vaping?
It is not currently clear how vaping will be affected by the outdoor smoking ban as councils are still finalising their plans.
It's likely that vaping will also be banned though, as establishments will find it easier to impose a blanket ban on smoking and vaping products. This is similar to the indoor smoking ban, which has seen many venues impose a smoke-free policy that also bans vaping.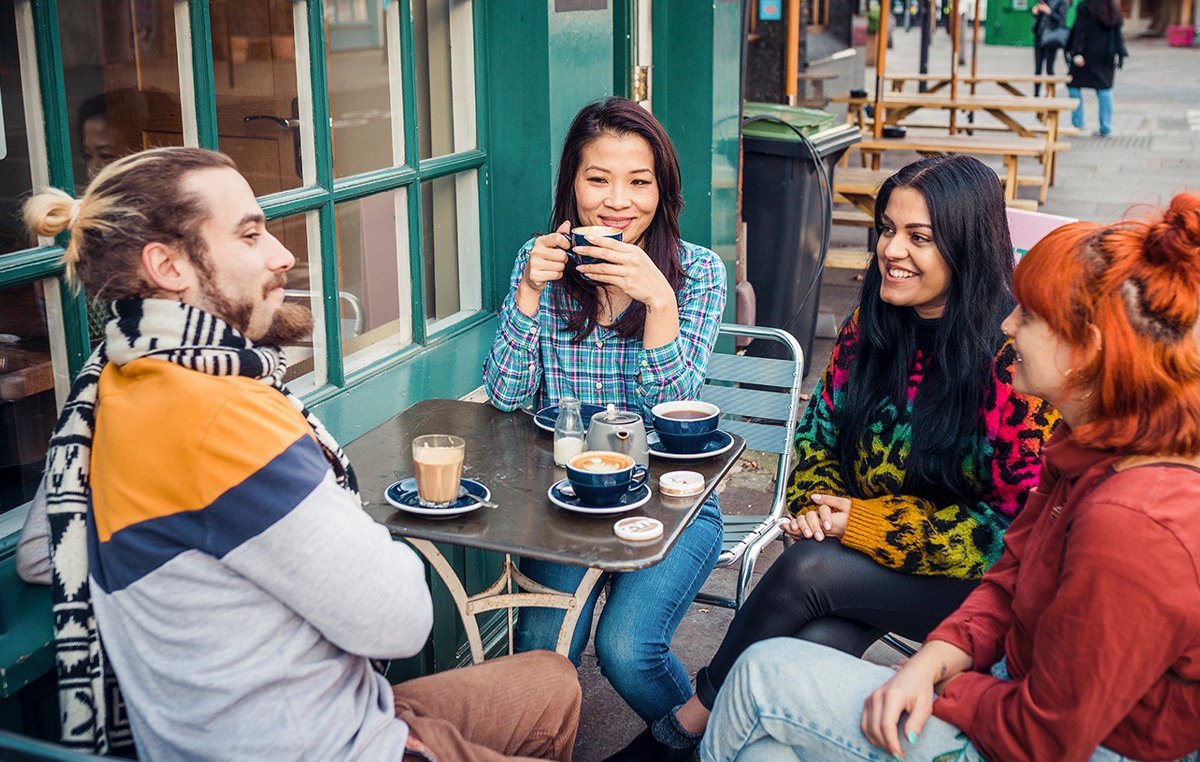 How will the UK's smoking ban and the outdoor smoking ban affect nicotine pouch use?
Alternatives to smoking, like ZYN nicotine pouches, will not be affected by the smoking ban, as our products do not need to be inhaled, nor exhaled, and hence using ZYN does not affect bystanders. Instead, users can enjoy nicotine by popping a ZYN pouch under their top lip. No sucking, chewing, or inhaling necessary – put the pouch in place and wait for a tingling sensation as the nicotine is released. This means that nicotine can be enjoyed wherever you are, indoors or outdoors.